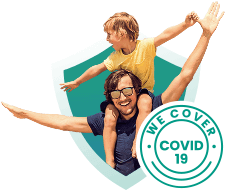 We are the only company to offer
free travel insurance

with medical coverage of up to USD $100,000!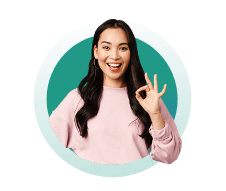 ¡We guarantee the best price on the market!

If you find a cheaper and comparable offer, we'll match it.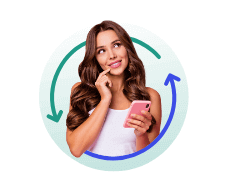 Free Modifications

on all your bookings.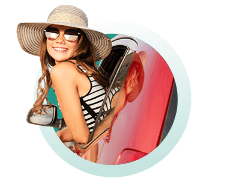 Car rental with
Unlimited Mileage.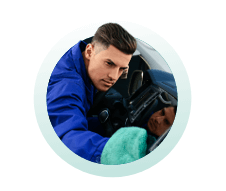 All rentals are
disinfected

before pick up.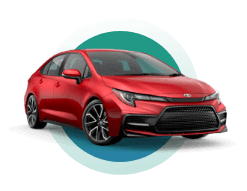 Renting cars in Latin America

for over 10 years
Based on 3312+ reviews
Frequently Asked Questions
01
What are the rental requirements when picking up the rental?
Deposit guarantee: A deposit will be required as a guarantee at the time of pick up. The corresponding amount will be determined by the rental company and will be retained on the credit card registered at the counter.
Driver'slicense: You must provide a valid driver's license (Latin Alphabet) issued in your country of residence. If your driver's license is not in Latin Alphabet, you will be required to provide an international driver's license along with your driver's license. An international driver's license may be mandatory in some areas of the USA. Please verify this information with the corresponding entity before travelling.
Credit card: The reservation holder must have a valid credit card under his/her name. The credit card holder's name must be printed on the card and it must count with sufficient funds to cover the deposit guarantee. The following credit cards are accepted: Visa, MasterCard, Diners, American Express and/or Discover.
Minimum age: The main driver must be at least 25 years old.
Roundtrip airline and/or cruise tickets.
Valid Passport.
03
May I use a friend's or relative's credit card for the deposit guarantee?
The credit card must be under the reservation holder's name. Therefore, a friend's or relative's credit card may not be used for this purpose.
05
How can I cancel or modify my reservation?
You may cancel your reservation using the following link: Cancel my Reservation
To modify your reservation for free, please contact our Customer Service Department.
07
Are all taxes and fees included in my reservation?
Your reservation includes all taxes and fees. Please keep in mind that some taxes and fees must be paid directly at the counter.
09
What is the deposit amount required by the rental Company?
The deposit amount may vary depending on the season, itinerary, and car category. This amount will be confirmed by the rental company at the time of pick up. The reservation holder must have a valid credit card under his/her name. The credit card holder's name must be printed on the card and it must count with sufficient funds to cover the deposit guarantee.
The deposit on the credit card will be released upon the return of the car. However, the funds may take up to 15 business days before they can be reflected on the account.
11
Is it cheaper to book online or through your customer service department?
By booking through our website you will be able to enjoy the best rates and discounts available on the market.
Rent a Car in Fort Lauderdale, Florida

There's no better way to explore Ft. Lauderdale, Florida and its surrounding metropolitan area than with a car rental from Miles Car Rental Fort Lauderdale. No matter whether you are visiting for leisure or for business, we offer the best rental car Fort Lauderdale services in the Fort Lauderdale-Ft. Lauderdale region in south Florida.
We are located conveniently in Ft. Lauderdale just minutes from the city center, the Atlantic Ocean, all of Ft. Lauderdale's beautiful attractions, and its major transit hubs. Are you a resident of Ft. Lauderdale? With our car rental Fort Lauderdale service, you can hop into a car and have your road trip kicked off right. Endless amusement parks in Orlando and miles of beaches and coastline await you and are just hours away by car. Is your car in the shop or has your car broken down? Rent from Miles Car Rental, your local rental car Fort Lauderdale service which you can trust. We're friendly, accessible, and willing to serve your every need and demand.
Are you coming from out of town? No problem. You can come to our car rental Fort Lauderdale location, pick out a car, and drive to your business meeting, cruise ship, or hotel. Port of Fort Lauderdale and Port Everglades are just a quick drive away, so if you are flying into Ft. Lauderdale, don't suck the enjoyment out of your transfer by taking public transportation or paying for an expensive taxi.
The Ft. Lauderdale/Hollywood International Airport is known for its low-cost airlines, which makes traveling to south Florida via FLL all the more attractive. Take one of our cars and you can explore sunny Florida like it was meant to be: with your hair in the wind speeding down a highway. If you flew into Ft. Lauderdale International and your final destination is Fort Lauderdale or West Palm Beach for a few days, we have the best rental car Fort Lauderdale can offer.
You want flexible transportation options. There's much to do in and around Fort Lauderdale, so don't waste a minute waiting for public transit to do what you want to do. Want to visit Fort Lauderdale Beach's The Strip or downtown? Take one of our cars for ultimate freedom.
Sometimes you just need a bigger car or a vehicle that can fit a lot in it. Going shopping is a breeze when you rent a spacious car from our car rental Fort Lauderdale lot. Buying to your heart's content at the Shops on Las Olas Blvd, at Galleria Mall, at Aventura Mall, or at Boca Town Center has never been easier.
Unlike other car rental places, we care about your requirements and your desires. That's why we're willing to bend over backwards to make sure you get where you're going. We'll happily serve you with a smile and a "Have a safe trip!"
Ft. Lauderdale is known as the "Venice of America" due to its canal system, but don't be fooled. Having a car to get around is paramount in this region. Exercise your freedom of driving in motor vehicle bliss with Miles Car Rental Fort Lauderdale today.