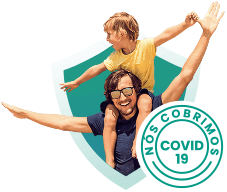 Únicos em oferecer um
Seguro de Viagem Grátis

com cobertura médica de até USD100,000!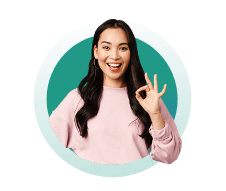 Garantimos o melhor preço do mercado!

Caso contrário te igualamos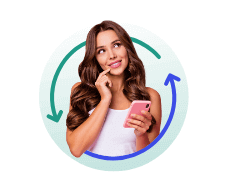 Modificações Grátis

em todas suas reservas.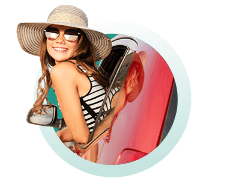 Aluguel de
carros com Quilômetros Ilimitados.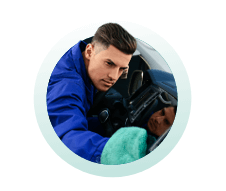 Todos os carros são
desinfectados

antes da retirada.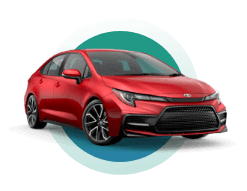 Aluguel de carros na América Latina

a mais de 10 anos.
Baseada em 3312+ reviews
Perguntas Frequentes
01
What are the rental requirements when picking up the rental?
Deposit guarantee: A deposit will be required as a guarantee at the time of pick up. The corresponding amount will be determined by the rental company and will be retained on the credit card registered at the counter.
Driver'slicense: You must provide a valid driver's license (Latin Alphabet) issued in your country of residence. If your driver's license is not in Latin Alphabet, you will be required to provide an international driver's license along with your driver's license. An international driver's license may be mandatory in some areas of the USA. Please verify this information with the corresponding entity before travelling.
Credit card: The reservation holder must have a valid credit card under his/her name. The credit card holder's name must be printed on the card and it must count with sufficient funds to cover the deposit guarantee. The following credit cards are accepted: Visa, MasterCard, Diners, American Express and/or Discover.
Minimum age: The main driver must be at least 25 years old.
Roundtrip airline and/or cruise tickets.
Valid Passport.
03
May I use a friend's or relative's credit card for the deposit guarantee?
The credit card must be under the reservation holder's name. Therefore, a friend's or relative's credit card may not be used for this purpose.
05
How can I cancel or modify my reservation?
You may cancel your reservation using the following link: Cancel my Reservation
To modify your reservation for free, please contact our Customer Service Department.
07
Are all taxes and fees included in my reservation?
Your reservation includes all taxes and fees. Please keep in mind that some taxes and fees must be paid directly at the counter.
09
What is the deposit amount required by the rental Company?
The deposit amount may vary depending on the season, itinerary, and car category. This amount will be confirmed by the rental company at the time of pick up. The reservation holder must have a valid credit card under his/her name. The credit card holder's name must be printed on the card and it must count with sufficient funds to cover the deposit guarantee.
The deposit on the credit card will be released upon the return of the car. However, the funds may take up to 15 business days before they can be reflected on the account.
11
Is it cheaper to book online or through your customer service department?
By booking through our website you will be able to enjoy the best rates and discounts available on the market.
Locação de Auto Hertz em Fort Lauderdale, Flórida

Fort Lauderdale is an amazing city, known for its sandy beaches and swaying palm trees. The city has plenty to offer visitors to its sunny shores: the area is chock full of exciting recreation, dining and entertainment options, whether it is day or night. When planning a trip to sunny South Florida, make sure to consider your transportation options. Hertz car rental is a perfect solution when traveling down south, as it provides you the convenience of being able to get yourself wherever you want to go, without having to wait on someone else. Hertz Car Rental Fort Lauderdale is a traveler\'s dream come true.
When choosing your Hertz Car Rental, keep in mind exactly what you will need the vehicle for. If you plan to spend most of your time at the beach, you\'ll want plenty of room in the back or the trunk to store necessary items. A day at the beach isn\'t complete without a cooler full of refreshing snacks and drinks, and lounge chairs and umbrellas go a long way to making you more comfortable in the sun. These items can sometimes be large and bulky, though, and your own private rental car provides you the space you need to pack it all up and get on the go.
If you\'re traveling with a group or as a family, bear this in mind when booking Hertz Car Rental Fort Lauderdale. Larger cars like SUVs or family vans offer you plenty of space so both you and the little ones will be comfortable. These larger models are also ideal if, say, you need extra space for shopping bags. Fort Lauderdale is filled with consumer meccas, like strip malls and outlet stores. It\'s the perfect way to pick up some souvenirs for the family back home. With a rental car, you get the ease of designing your own schedule.
When going on vacation, don\'t add undo stress by not planning ahead for your transportation. All too often, visitors to a new town find themselves lost and stranded, as they aren\'t sure how to get around the area. By preparing ahead and arranging your own private car, that stress is immediately removed for you. A vacation is supposed to be relaxed, anyway. With professional, clean, air conditioned rentals, you and your family will be on your way to a charming Fort Lauderdale vacation you\'ll never forget.